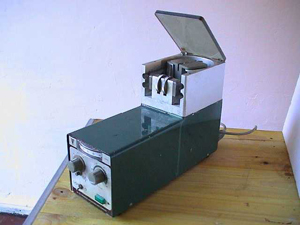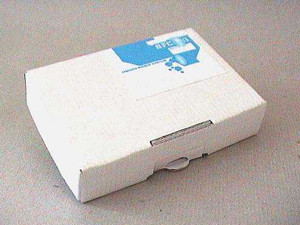 Agreement of purchase and using arclon-hl
between
Holger Link
-herein after called the artist-
and
(name) (address/email)
-herein after called buyer-
Preamble
In the context of the artwork Der Künstler ist anwesend (The artist is present) the artist has extracted his body blood by venesection and has made out of this an ingredient of the product arclon-hl. After both parties have signed the artist leaves his genetic material (DNS = DeoxyriboNucleid Acid), contained in the blood, to the buyer's free responsibility. This premised both parties make the following agreement:
1. Object of agreement
The buyer purchases ____packet(s) of arclon-hl at the price of 3,00 Euro (incl. Tax) each packet from the artist. The amount will be payed after conclusion of the agreement. By payment and signing the artist and the buyer agree with the ownership exchanges to the buyer.
2. Utilisation
The artist authorizes the buyer to use the artists DNS contained in the product arclon-hl within abidance by the law. The buyer is authorized to use the artist DNA optional for reproductive cloning or to vary, to change or to improve his own or a third persons genetic material. However described the buyer will use arclon respectively the containing DNS he will do it on his own risk and in his own resposibility. Therefore it is strongly recommended to make a previous sequencing of the buyers DNS and to consult a qualified gene therapist. For contraindications and side-effects please read the package insert.
3. Liability
The artist is not liable for any deficiencies or defects of the DNS contained in arclon-hl. Till the present day (9/30/2002) there are not known any deficiencies or defects of the artist's DNS.
The blood itself is tested of following deseases/infects:
Parameter result
Anti-HVC negative
HIV-1-antibodytest negative
HIV-2-antibodytest negative
Hepatitis-B negative
Anti-HBc-IgG negative
Anti-HBs negative
In particular the artist is not liable for any consequential damage or harm emerged from utilisation or modification mentioned in article 2. The buyer release the artist from any legal claims of third persons due to utilisation or modifikations mentioned in article 2.
Date: _______________
Artist Buyer